Monday,
17 June 2019
18:00
Presentation, Book Signing & Exhibition: Gresham's Law
Speaker: Dr John Guy
Background:
Exhibition:
Attendees will be able to view an exhibition on Sir Thomas Gresham sponsored by the City of London, the Mercers' Company, Gresham College, The National Archives, the College of Arms, Z/Yen, and Long Finance.
Gresham's Law – The Life & World Of Elizabeth I's Banker, Sir Thomas Gresham (1519-1579): Tudor, Trader, Shipper, Spy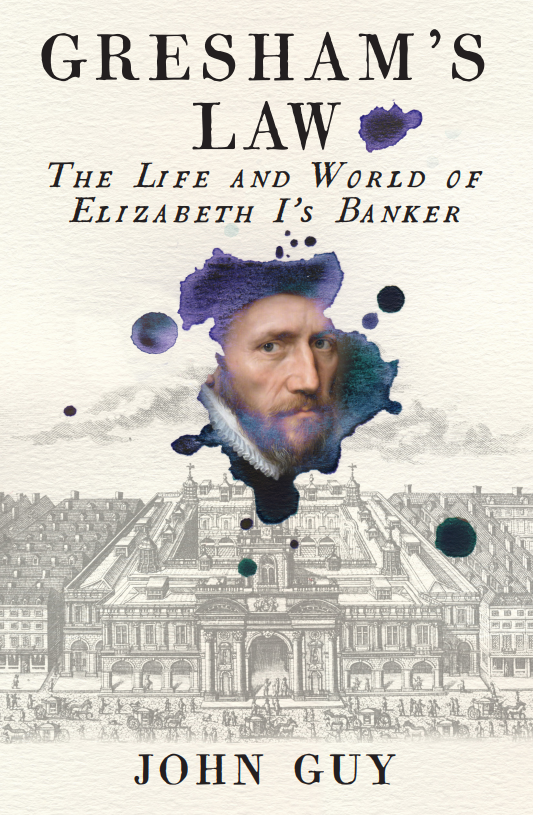 Sir Thomas Gresham is one of the most over-looked sixteenth-century merchants and financiers. Gresham served four Tudor monarchs, managed to keep his head, and all the while made money. When he died he was widely reputed to be the wealthiest man in Europe. He brought the idea of a 'bourse' to England from Antwerp, the Royal Exchange, as well as the 'shopping mall'. His understanding of money is encapsulated in Gresham's Law, "Good money drives out bad", though the concept dates back to at least Aristophanes. His Will of 1575 established his most enduring legacy, Gresham College.
Gresham left many marks on the topography of the City. The grasshopper, his family badge, can be spotted around the City, as weathervanes at the top of his major commercial contribution, the Royal Exchange, and in many crests, seals, and stained glass windows. A large grasshopper hangs at 68 Lombard Street, site of St Martin's Goldsmiths. His major philanthropic contribution, Gresham College, thrives four centuries on at Barnard's Inn Hall by Holborn. Its former location on Basinghall Street still exists, on the corner with Gresham Street itself, a street before the Guildhall commemorating the family. His grave is prominent in one corner of St Helen's Bishopsgate. At least two statues of Sir Thomas stand in the City, one in a north-facing alcove of the Royal Exchange, the other on Holborn Viaduct.
Drawing on vast new research and several startling discoveries, the great Tudor historian Dr John Guy recreates Gresham's life and singular personality with astonishing intimacy. He reveals a survivor, flexible enough to do business with merchants and potentates no matter their religious or ideological convictions. His mind was a calculating engine. Yet his personal relationships were disturbingly transactional. Smuggler and arms dealer, extortioner backed by royal authority, he was a figure of cold unsentimentality even to members of his own family.
Even Elizabeth, England's steely young queen, found herself disconcertingly at odds with Gresham's ambitions. In their collisions and wary accommodations, we see our own conflicts between national sovereignty and global capital foreshadowed. A story of adventure and jeopardy, greed and cunning, loyalties divided, mistaken or betrayed, this is a biography fit for a merchant prince. Five hundred years after Gresham's birth, now is the time to reckon up his legacy.
The overall programme for this event is:
18.00 Registration and drinks
18.30 Speaker presentation and Q & A
19.45 Book signing, canapés, drinks and networking
20.00 Close