Thursday,
27 February 2014
18:00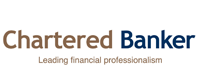 Winning The Battle For The Digital Consumer
Background:
The digital consumer is different than any consumer segment in the marketplace. Not defined by demographic composition as much as the way they purchase products, the digital consumer starts their bank shopping journey online and through social connections and only visits an office to complete the sale (if they visit an office at all). Winning the battle for these consumers takes different marketing strategies, different products and different delivery systems. Since this consumer uses the retail sector as a guide to how they want to engage and purchase, the expectations for a positive customer experience are very high.
This program will discuss ways banks must respond and perform in the future to win share of wallet from this digitally driven, socially connected segment.
Jim Marous is a direct and digital marketing strategist and SVP of Corporate Development for the direct and digital marketing agency, New Control. He specializes in developing innovative, multichannel solutions that drive revenue through acquisition, engagement, expanding share of wallet and retention for the financial services industry. He has helped to successfully launch new products and services as well as build and reinforce existing products and brands.
Specialties include new customer acquisition, relationship activation, customer lifecycle marketing (CRM), multichannel integration, new brand or product launch, win-back and retention strategies and new business development. Beyond financial services, his industry experience includes retail, hospitality and B2B marketing in the US and Canada.
As a frequent industry speaker, author of the award-winning Bank Marketing Strategy blog and recognized authority on measured media, Jim works with clients and key marketing executives in trying to use customer and prospect insight to drive bottom line results.